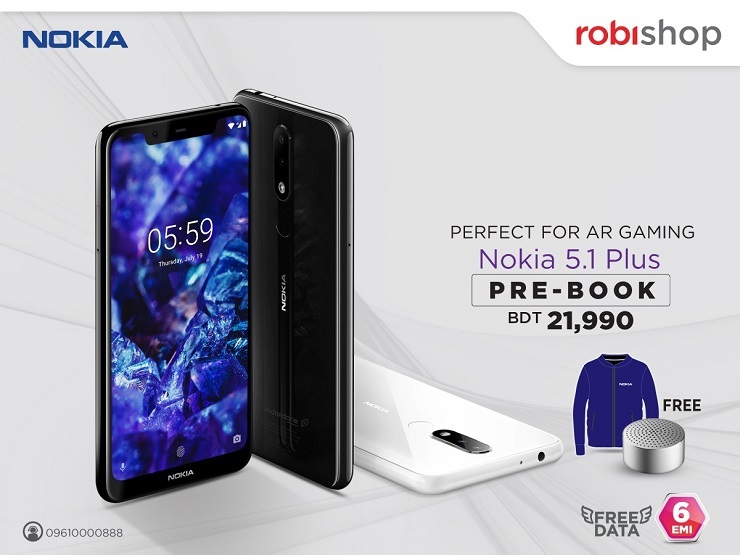 [ad_1]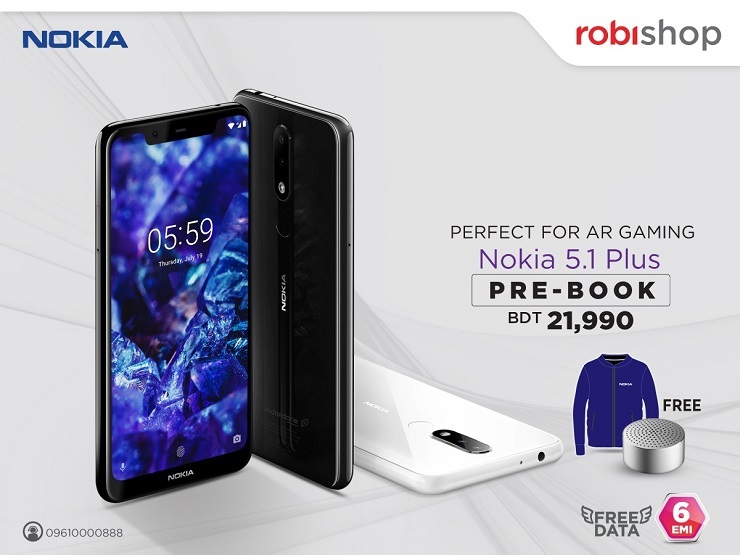 Rabishop has announced the sale of Nokia 5.1 plus devices with special offers. This phone can be ordered in advance for purchase. The attractive smartphone design allows customers to pre-order from November 12th. Customers will receive the handset from November 15th.
If pre-order through the Ravi Shop, you can enjoy the bluetooth jack and speaker, 4GB of free data (2GB of normal data and 2GB of 4.5G data) and free home delivery as an attractive EMI installation gift for up to 6 months.
The Nokia 5.1 plus smartphone includes the Android 8.1 operating system, the MediaTek MT 6771 Helio P60 OctaO processor, 3GB Ram, 32GB RAM, Dual SIM (Nano-SIM and Dual stand-by). The phone uses a 5.86 inch screen.
The phone has a depth sensor, LED flash, HDR and illegal cameras. It has 13 megapixel main camera and 8 mega pixel separate camera. It has a 3060 mAh battery for backup.
Customers will need to log on to Rabishop's website (Rabishop.com) to buy headphones, choose the color of the handset and the checkout for payment.
Customers can opt for electronic payment or cash payment or EMI payment option. After successful ordering, customers will receive a verification verification to confirm the order.
(DhakaTimes / November 7th / AZ)
[ad_2]
Source link