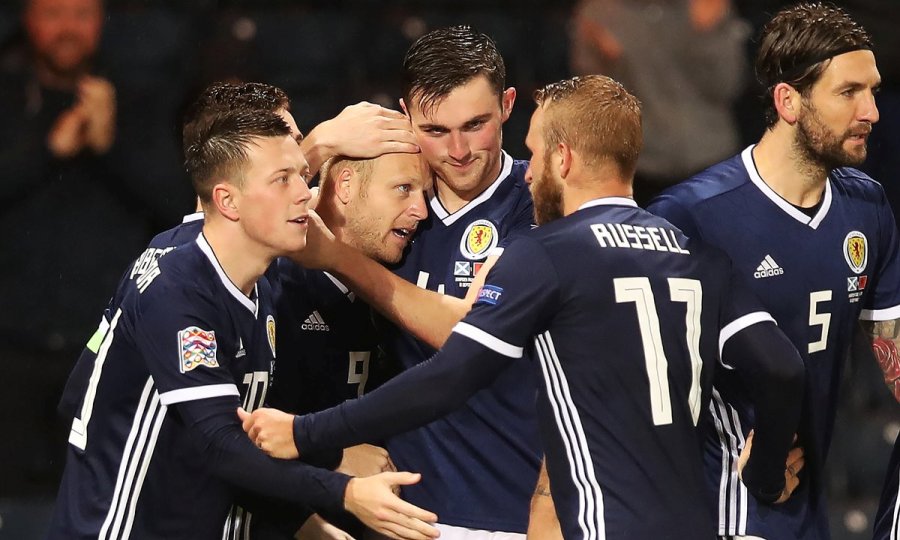 [ad_1]
Great victory away from home has been celebrated by Scotland, which has shaken Albania by 4-0 and will rise to the "final" with Israel. With a player less than 22 ', Albania, with Ars central defender, Merki Mavrai, is eliminated from the match with a direct red card for a box to Christie. Ergis Kace was also key, but he was replaced immediately after the expulsion.
Fraser was the one who opened the scoring in the 14 'with an ideal soccer shot in the first good phase of the game. On 22nd, Mawari left his team with 10 players and in the first half delays (45 '+ 2'), Scotland doubled its goals with a penalty shootout of Fletcher after Manais' hand.
In the second half Scotland was looking for counter-attacks, and after an ideal one, Forrest made a 3-0 win over 55 '. The situation had made it hard for Albania to play less with a player and could not threaten and things were even worse in 67 ', with Forrest scoring again for 4-0, which was supposed to be the end result of the game . So Albania dropped into the fourth league of the Nations League, while Scotland will fight for the group's first and the rise, the last game against Israel.
The results of the group:
Albania – Scotland 0-4

(14 'Frezer, 45' + 2 'Fletcher p., 55', 67 'Forrest)
Group rating:

1. Israel 6

2. Scotland 6

3. Albania 3
Next match (20/11):

Scotland – Israel (21:45)
Romania has easily won Lithuania with 3-0 in Ploiesti and so it reached 9 points, keeping its few hopes on the rise from the fourth group in the third category.
Puska put ahead of the home team (7 '), with the Romanians having lost opportunities for other goals in the first half and the Lithuanians not to threaten. With the start of the second half (47 '), Romania took the lead two goals with Keeserus taking advantage of an unstable Sakkou's defeat and making 2-0, while in the 65' after a foul of Stanki fouled out and his misconduct Lithuanian goalkeeper, formed the final 3-0. A few minutes before the end (87 '), Novikov was eliminated with a second yellow card for the guests.
The results of the 5th game:
Romania – Lithuania 3-0

(7 'Puskas, 47' Keeserou, 65 'Stanikos)
Serbia – Montenegro 2-1

(30 'Ljajic, 32' Mitrovic – 70 'Mugossa)
Group rating:

1. Serbia 11

2. Romania 9

3. Montenegro 7

4. Lithuania 0
The next (6th) game (20/11):
Montenegro – Romania (21:45)

Serbia – Lithuania (21:45)
Editing: Dimitris Papadimas


[ad_2]
Source link