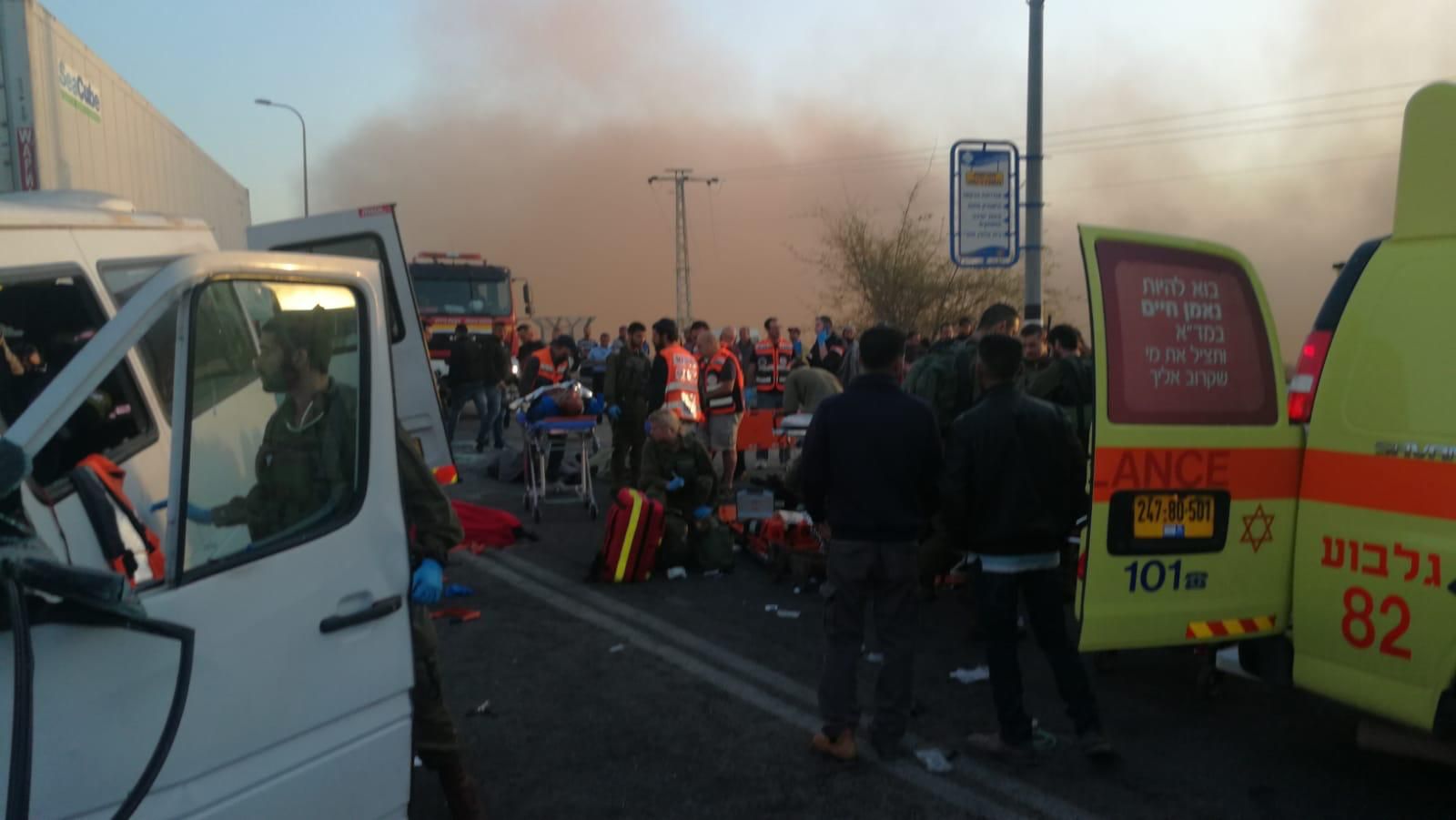 [ad_1]
Six people were killed, and five others were injured Sunday morning when a truck crashed on a 90-mile minibus to the Jordan Valley.
Magen rescue staff David Adom arrived at Petzael Junction to handle the victims.
Some were struck inside the minibus when the vehicle structure collapsed. After rescue, individuals were taken to hospitals and military helicopters.
The minibus was allegedly driven by a group of Palestinian workers who have been living in Jerusalem and its neighborhood since the 1930s and are working at Maouf's poultry factory.
Since then, the road is closed in both directions.
An investigation was initiated and the police arrested the truck driver.
Last week, another deadly road accident on Route 90 killed six children and two parents were killed by the Dead Sea.
They sailed on a mini bus that came across an SUV that twisted the twisted two-way road in the opposite direction. The vehicle was lit, allegedly killing some of the car.
"I've killed them, I will not drive in my life again," said the head of the SUV to the police, local media reported.
Senior MDA paramedic Sarah Israel described as a "shocking accident," adding "never before seen this catastrophe" every year.
A kness member said it was time to take action as the road meant a danger for too long.
"This road has been a threat for many years," said Ayelet Nahmias-Verbin of the Zionist Union.Jerusalem Post.
"At the end of the day we have to find out how to prevent these accidents, at least partially set up an obstacle on the road, and I would like to approach such a plan with the Minister of Transport as soon as possible," he added.
Just a couple of weeks ago, another accident in the same area set the parents and baby's life in the bus crash.
[ad_2]
Source link