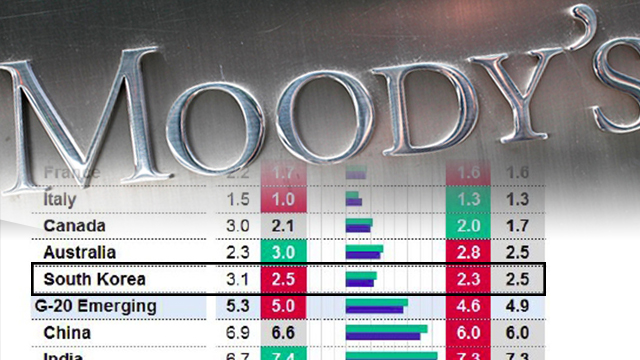 [ad_1]
Moody's "Korea's economic growth rate is estimated at 2.5% this year … 2.3% next year"

Introduction 2018.11.09 (21:14)
Modified 2018.11.09 (21:20)
<! – Projection
->

Internet news
Moody's international rating agency predicts Korea's economic growth at 2.5% this year.
Moody's said in a report on global macroeconomic forecasts released on Wednesday that the economy will grow from 3.3% this year to 2.9% in 2019 and 2.7% in 2020. In particular, the slowdown of world trade will have a negative impact on open economies such as Japan, Korea and Germany. "
Meanwhile, forecast for Korea's economic growth for this year was 2.5%. This is 0.2 percentage points lower than the recent Korean and Korean Development Institute (KDI) growth forecast (2.7%).
Moody's forecasts for Korea's economic growth in 2019 will be 2.3% lower than this year. In 2020, the growth rate of the Korean economy will be only 2.5%. Moody's reported that US trade policies, worsening external demand and the global economic environment as negative factors for Korea's growth rate,
[사진 출처 : 연합뉴스]
[ad_2]
Source link