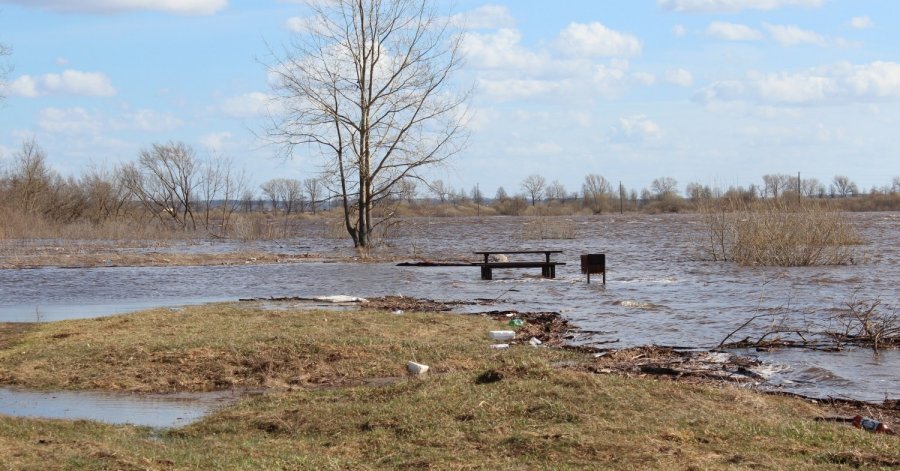 [ad_1]
Farmers are pleased with the decision of the European Parliament's Committee on Budgets to financially support Latvian farmers in severe rainfall and floods last year but is concerned about the relatively short deadline for the absorption of funds.
According to Edgars Treibergs, chairman of the Agricultural Co-operation Council, farmers are positively evaluating the committee's decision to support the allocation of € 17.7m in Latvia, adding that our country has received more money than others.
At the same time, it recognized that fears caused Latvia relatively short time to eliminate the effects of heavy rains and floods on the allocated funds.
"We are worried if all roadmakers will be able to design and advertise and get enough of that money," he said.
LETA has already stated that the EP Budget Committee has approved on Monday to allocate EUR 17.7 million to Latvia to eliminate the consequences of the flood, namely to restore infrastructure, to reimburse the cost of emergency measures and to cover costs cleaning.
The final decision of € 17,730,590 from the European Union Solidarity Fund (EU) will be approved by the EP at its plenary in November. The funds will be made available with the approval of the Council.
In the summer of 2017 and early autumn, due to heavy rains, especially Latgale and Kurzeme were affected by floods. In 29 districts it was decided to declare a state of emergency in the agricultural sector.
Agriculture Minister Janis Dukļavs (ZZS) previously told LETA that the flood of 2017 caused a loss of 37.3 million euros for Latvian farmers.
Farmers killed by intense rainfall and floods as a result of crops and wheat produced from agricultural crops could claim compensation.
[ad_2]
Source link