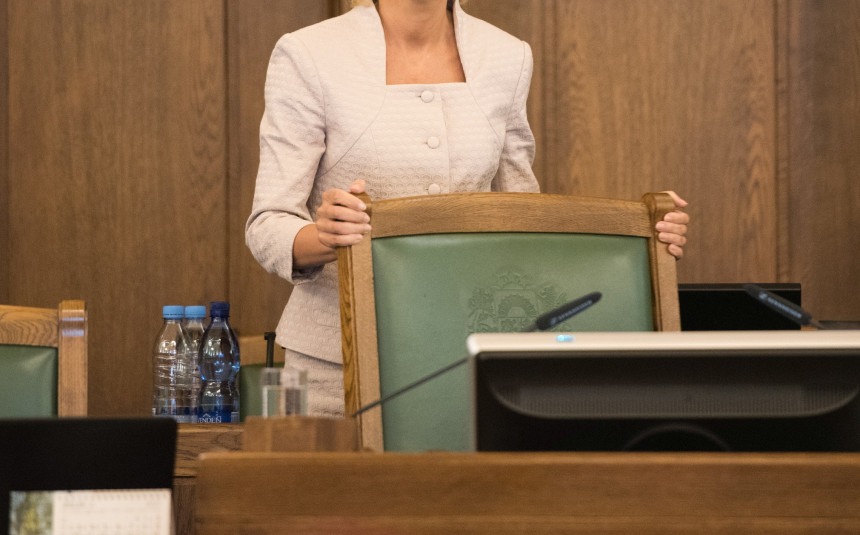 [ad_1]
Also, on the eve of voting, politicians did not agree on the composition of the Saeima office.
For the Country and Freedom / LNNK (VL-TB / LNNK), the new Conservative Party (JKP) and the National Alliance "For All of Latvia!" Continue to work to support their candidates for parliamentary speaker positions – Dagmar Beatnere -Le Gall Ināra Burniecei (VL-TB / LNNK). Politicians are also cautious about informal talks in their forecasts on the composition of the Bureau.
Part of the party does not formally state how it intends to vote for the speaker.
From the vote on the speaker and the person in charge of the post, the rest of the Bureau will depend on it.
Part of the party does not formally state how it intends to vote for the speaker. The JKP and the National Linking Plan support their nominees.
The leader of "harmony" Janis Urbanovičs is currently not promising to one of the candidates for the presidential candidates – Beitnere-Le Galla or Mūrniecei. "None of them has addressed us, obviously they do not need our voices, and then they will not get them," Urbanovich told LETA. "Maybe our voices are attacked, we are so drained with red lines," the politician continued.
The "Grow / For!" (AP) does not currently comment on which of the candidates will be supported. According to Daniels Pavluts, co-chair of the political force, it is not yet clear who will be a candidate for this position. Political power has a clear internal opinion that will not be revealed at this time. At one point, the CA will also assess the situation in order to make decisions that will ensure the creation of a functioning coalition.
The Union of Greens and Farmers (ZZS) could support the election of today's parliamentary president Mūrniece as president of 13th Saeima, ZZS chairman Armands Krauze said. Considering JKP's position against ZZS's involvement in the government, the political force does not see the possibility of supporting JKP as a speaker of Saeima Beitner-Le Gallu.
The "new unity" faction also intends to decide tomorrow on this issue.
LETA has already said that until now, there have been no concrete agreements on the leadership of the Saeima bureau or committees among the parties elected in the 13th Saeima. The new Saeima will meet in its first meeting on Tuesday.
At present, Beitner-Le Gall and Inara Mūrniece are candidates for the speaker's position. Other positions in the Bureau "Development / About" could lead Marija Golubev, "Harmony" – Andrei Klementjev, "KPV LV" – Artusu neighborhood, Green and Farmers Association – Gundars Daudzi.
[ad_2]
Source link