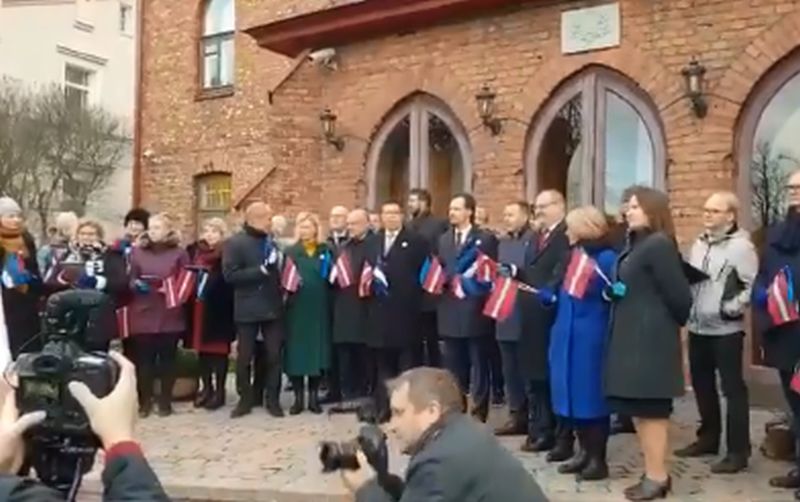 [ad_1]
The Estonian government congratulates Latvia on the occasion of the centenary of the state declaration, handing over the Latvian ship to the Latvian Embassy in Tallinn.
Prime Minister Jiri Ratass and other members of the neighboring government arrived in the courtyard of the Latvian Embassy where, together with the Estonian Chamber Orchestra "Collegium Musicale" accompanied by the Estonian Defense Orchestra, they sang "God blesses Latvia!"
To mark the 100th anniversary of the declaration of the Republic of Latvia on Sunday, national flags were created in state and local state institutions in Estonia.
President Kersti Kaljulaite has already reported on Sunday in Riga that he has participated in the celebrations of the state of the centenary of Latvia.
The Estonian government, together with the prime minister, spoke today at the Embassy in Tallinn, "God blesses Latvia!" Sincere thanks to my colleagues for a greeting for our country's birthday! pic.twitter.com/mH2REDTYV5

– Edgars Rinkevičs (@ edgarsrinkevics) 18 November 2018
[ad_2]
Source link