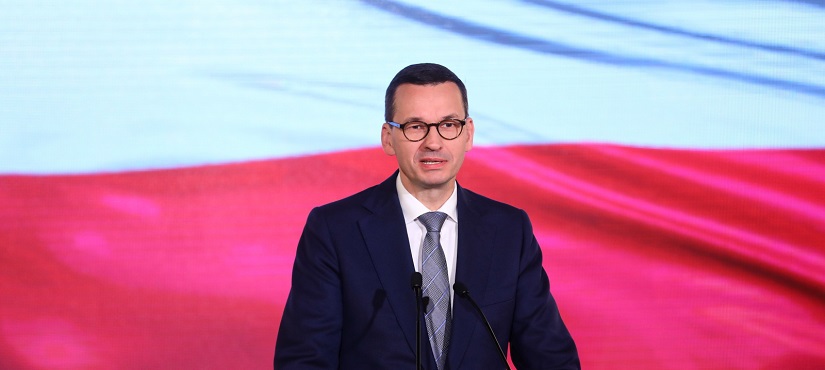 [ad_1]
Patriotism is the fruit of the tree of memory above all – Prime Minister Mateusz Morawiecki said on Tuesday during the "Guardian of memory 2018" gala of the weekly DoRzeczy. He thanked all those interested in memory, because – as he pointed out – only in this way can we build our modern identity.
Patriotism is the fruit of the tree of memory above all. And this tree is very necessary. Thank you all who drink water in this tree, taking care of this, because only on this foundation can we build – or rebuild – the memory of our great history and build our modern identity
– said the head of government.
Thanks to these values ​​- he added – "it will look even more daring in the future and we will achieve these goals we assume."
The importance of memory for the present, for the power of the state, has experienced this year, the year of independence, very indirectly with the example of a dispute with the state of Israel about the memory of the World War II. It was a shock to many of us – how differently the history of Poland is perceived because this shameful pedagogy has contributed both to the understanding of the present and to the understanding of history that many were surprised and this is a modern element of state power is a basic an element of the construction of soft power on the one hand and national and state identity and the effectiveness of action on the international stage
– said the prime minister.
The prime minister pointed out that two attitudes represented by people less well known in the public opinion and those related to the preservation of memory are close to him. One of them – as he said – is an American priest of Polish descent, Walter Ciszek, who "once again found the Polish to leave the US in Poland, evangelize to the limits, and later exile in the camps to redefine those with whom was given to meet. "He added," he was such a quiet positivist-romantic hero that suits our national characteristic. "
The second such figure – the head of the government – was the Polish independence activist Karol Levittoux, who was arrested in 1840 by the Tsarist authorities, tortured, caused a fire in the cell where he died in order not to spend other people involved in independence.
CCP / PAP
[ad_2]
Source link