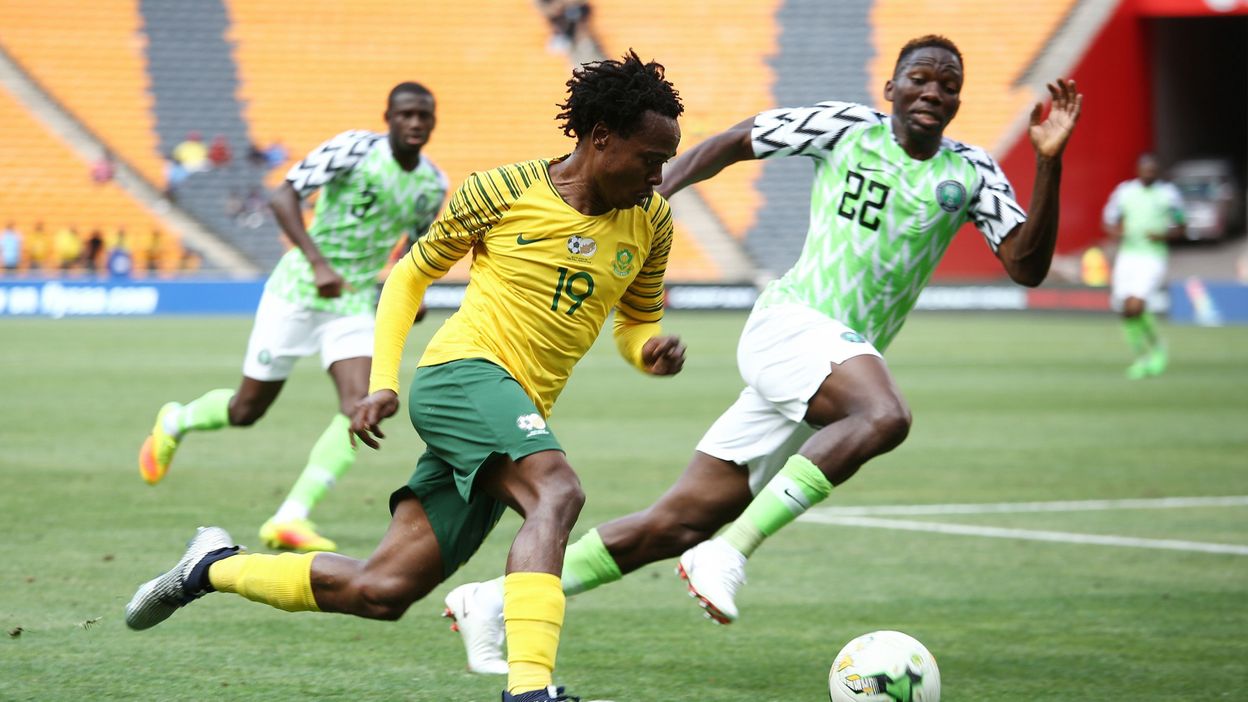 [ad_1]
Nigeria, missing from the last two editions of CAN, identified Saturday for the eighteenth African Nations Cup scheduled for Cameroon from June 15 to July 13, 2019, on the fifth and penultimate day of the qualifiers. Uganda joins the final for the second time in a row, while Morocco has the qualities thanks to the Comoros.
Nigeria shared the issue in the South African field (1-1). The Super Eagles, three times winner of the Continental Championship (1980, 1994, 2013), have 10 points in Group E and can no longer be dealt from one of the first two places, which means a ticket for CAN.
Libya remains on the run after the Seychelles' ranking (8-1), including a hat-trick by Anis Mohamed Saltou.
The last ticket will be held between South Africa (9 points) and Libya (7 points), which collide in March for the 6th and last day.
Uganda qualified for the second consecutive African Nations Cup with 1-0 victory over Cape Verde on Saturday in team L. Ugandans have 13 points in a day to go and can no longer move away from one of the two first qualifying spaces. This is the 7th Ugandan Cranes' Finalist, finalist of the 1978 edition. The last ticket could return to Tanzania, currently 2 to 5 points, provided that the Taifa Serbs will win on Sunday in Lesotho.
Morocco also has its ticket. Moroccans thank Comores, winning Malawi (2-1). With 10 points in a day's end, Atlas Lions, the current B-group leaders, can no longer join Malawi, who was totally winning his last two games. On Friday, the Moroccans offered Cameroon (2-0), which had already been recognized as a host country /
[ad_2]
Source link