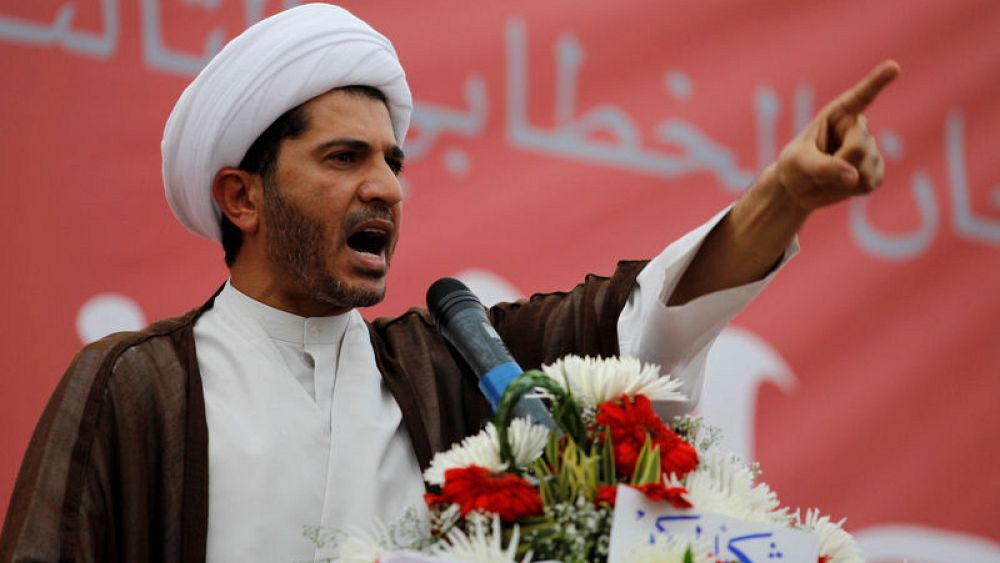 [ad_1]
DUBAI (Reuters) – The Bahrain tribunal on Sunday held three lifelong members of the opposition on a life-long imprisonment and fought an earlier release as a charge of military espionage, which an international group called a "just peasantry".
According to the prosecution's statement, the court denounced Sheikh Ali Salman, the secretary general of the opposition sub-Wefaq group, and Sheikh Hassan Sultant and Ali Alaswad of the same group of members in prison in providing confidential information and financial aid to Qatar.
The Bahrain prosecutor appealed to a court ruling that released three senior executives in June in a rare victory for opposition figures claiming that prosecutors were targeting their political views.
Sultan and Alaswad were executed in absentia. Salman has spent four years in jail for hate crime and an internal ministry breach after being arrested in 2015.
Alongside Saudi Arabia, the United Arab Emirates and Egypt, the Bahraini fought boycott last year in Qatar, accusing it of supporting terrorism and Iran.
Qatar denies the allegations, saying it is an attempt to undermine sovereignty.
As the Bahraini authorities crashed street protests in 2011, demonstrators often collided with security forces who were attacked by several bombs. Manama says Qatar supports Doha's denial of accusations and accusations.
"This judgment is a fair disrespect that shows the relentless and unlawful efforts of the Bahraini authorities to silence any kind of disagreement," said Amnesty International.
"Sheikh Ali Salman is a conscientious prisoner who is held solely in the peaceful exercise of the right to freedom of speech."
Alaswad, who has been living in London since 2011, told Reuters that the prosecutor used secret video witnesses and a television channel from Bahrain, which was edited by experts and incomplete.
The Bahrain tribunals, based on the Fifth Navy of the United States Navy, disbanded al-Wefaq and the National Democratic Action Association (WAAD) last year, accusing them of promoting the promotion of violence and terrorism.
Bahrain has blocked members of the disbanded opposition groups because of their participation in parliamentary elections this month.
The Wefaq, which is closely related to the Shiite majority of the country's Shiite, and Waad, which is a world movement, both campaigned on social and political reforms in the country ruled by a Sunni Muslim royal family.
(Report by Aziz El Yaakoubi; Editing by Gareth Jones)
[ad_2]
Source link