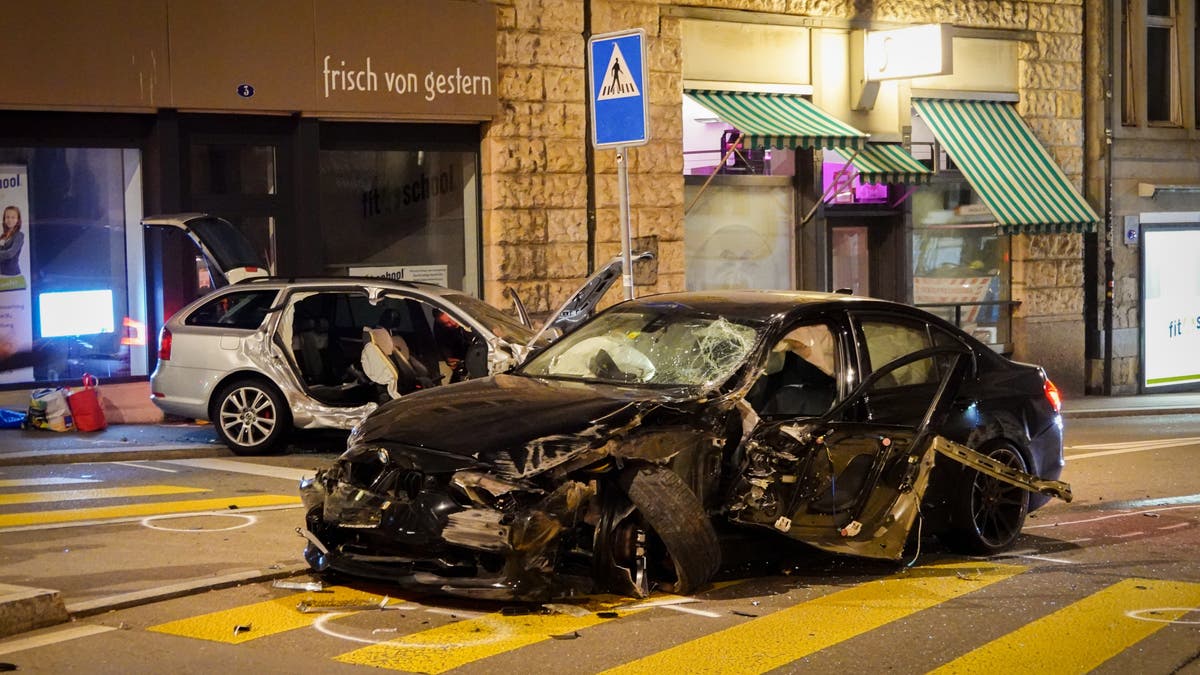 [ad_1]
City of St. Gallen

"It should have happened with car posters," said a 26-year-old BMW, killing and injuring a man.
An accident occurred on the Spisertor ring road in St. Gallen on Saturday night: Witnesses said the young BMW driver was driving too fast, lost control and hit another car.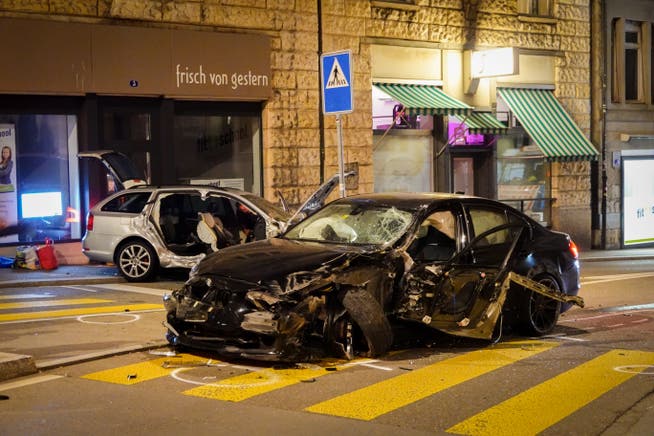 On Saturday evening, there was a serious car accident in Spisertor County in downtown St. Gallen. "According to witnesses, a 26-year-old man drove at high speed to Lismmlisbrunnenstrasse to Spisertor and lost control of his BMW," said St. Gallen City Police spokesman Klaus-Dieter Mennel. The steering wheel crashed into a pothole on the side of the road, where it rotated 180 degrees.
The crashed car then tore down the wall of a house and finally crashed into an oncoming car that could no longer escape. The passenger of the crashed car was to be released from the car by the fire brigade, but was slightly injured. Witnesses said a BMW passing by on the sidewalk was able to jump off at the last second.
One resident saw the driver pass by with the engine crashing and the wheels crashing – then there was an explosion: "I still thought it was with car posters. They are constantly roaring here with their noisy carts and pose a threat to the general public. "But he did not observe the exact course of the accident.
The polluter protested being taken to the police station
After the accident, the person who caused the accident had to go to the police station to give a blood and urine sample. But he resisted: "The person resisted and was taken into custody by officials," Mennel said. It is not yet known whether the man was intoxicated or under the influence of drugs.
[ad_2]
Source link