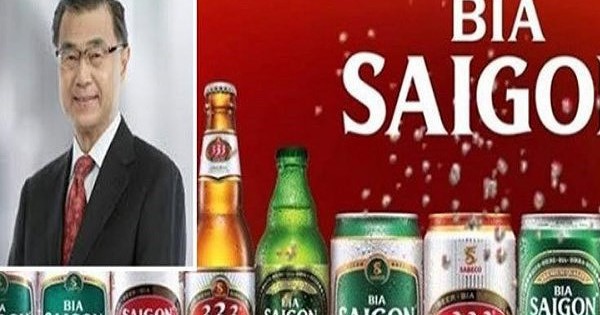 [ad_1]
Recently, state control of Region IV has just sent an official letter to invite Saigon Beer – Liquor and Beverages Corporation (Sabeco) to implement the audit recommendations issued since then in early 2018.
According to Region IV of the State Bank of Vietnam (SBV), in February 2018, during the audit of the financial statements, activities related to the management and use of state funds and assets in Sabeco 2016, Sabeco paid 2.45 billion VND in the state budget. This is the profit that divides the state shareholders from the gain from 2016 backwards.
In April 2018, the Ministry of Industry and Trade proposed to use this revenue source to pay administrative fines for tax and a fine for late payment of special arrears during 2007-2015. Until now, the Ministry of Finance and the General Tax Department have not yet applied administrative sanctions and have recovered the aforementioned late payment.
Faced with this situation, state control asked Sabeco to pay the above 2,495 billion to the state budget before 20 November and to send vouchers to state control of Region IV.
Previously, as stated in Ho Chi Minh City's law, the State Audit carried out controls on Sabeco on the financial statements, the use and management of state capital and assets. Under the state control, the interim financial statements for the six month period ending 30 June 2017 were audited by PwC (Vietnam) Limited on 30 June 2017, Sabeco was not distributed before 31-12-2016 is over 2,900 billion euros.
According to the results of the audit, the profit after distribution in the Sabeco 12 December 2016 period is over 2.800 billion Euros. Sabeco has delivered $ 766 billion in profits in 2016 in the first quarter of 2017. So the remaining profits from 2016 and earlier are over 2.700 billion euros.
Based on state equity in Sabeco on 31-12-2016 it was 89.59%, state control proposed to pay the rest of the state budget from 2016 back to more than 2.400 billion.
At the same time, state control also sent a letter to the Ministry of Finance asking the relevant organizations to "take advantage of the state budget" of the profit from 2016 and earlier. At the same time, commenting with the Ministry of Industry and Trade, Sabeco on the payment of the dividend in 2017 for "state shareholders" according to the deposit capital held by the state until 28-12-2017 is 89.59%.
[ad_2]
Source link